Industrial PoE | Free White Paper
In our free white paper you will learn more about the features that an efficient Industrial PoE injector should come with.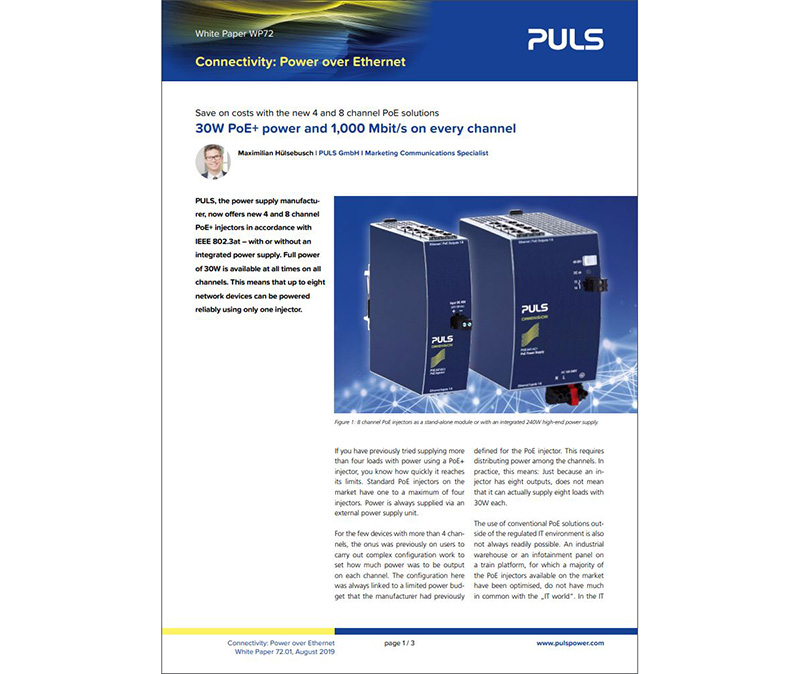 Would you like to benefit from the advantages of a PoE infrastructure in the industrial environment as well?
In our white paper you will learn why most PoE injectors are not suitable for the harsh industrial environment and what functions are essential for an efficient and reliable device. Please fill in the form to download the PDF.
---