MiniLine
Very compact and light-weight 1-phase and 3-phase DIN rail power supplies with 15 W to 100 W.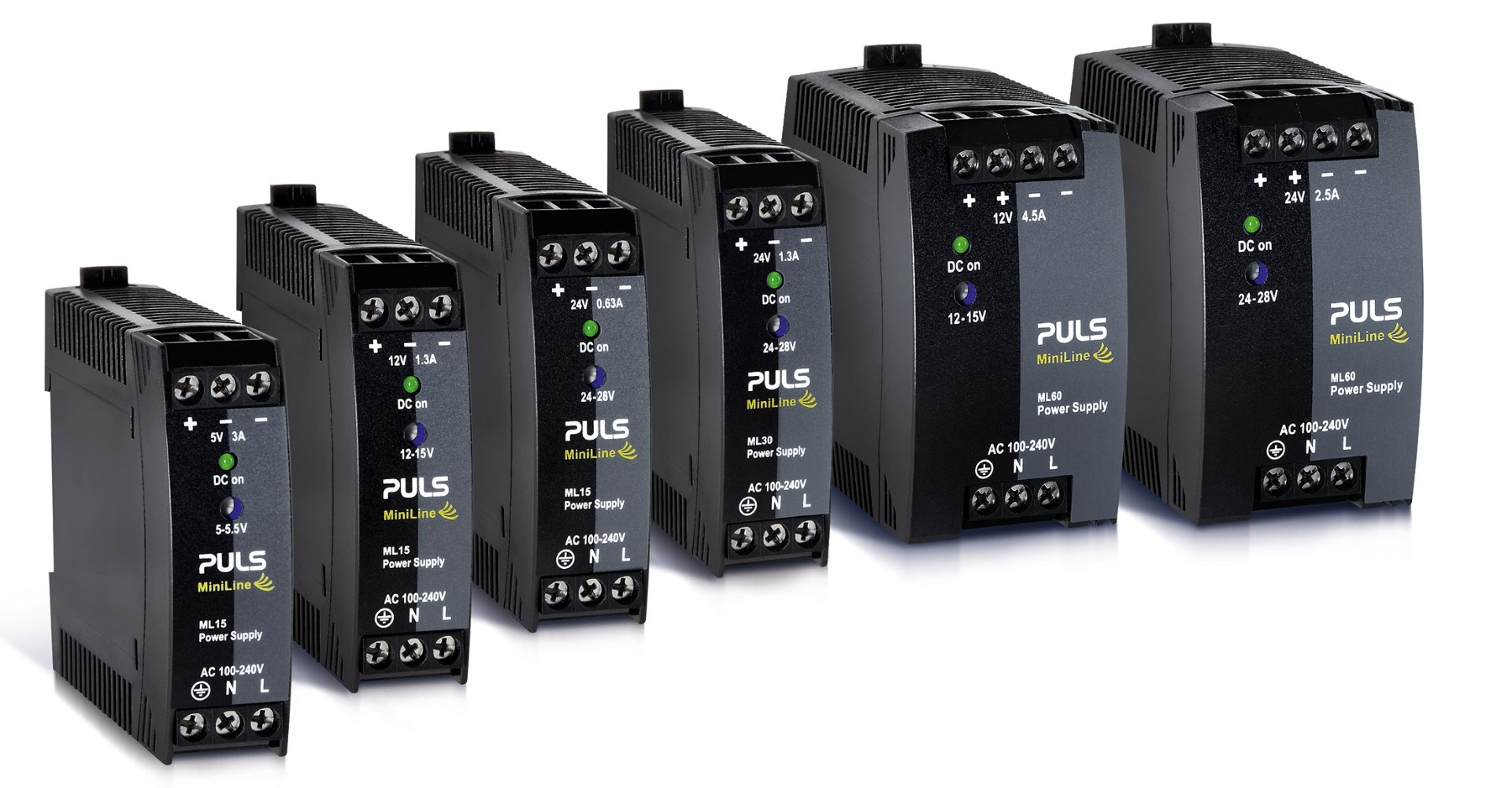 Compact.


Installed in seconds.
The MiniLine family covers DIN rail power supplies for low and medium power range from 15 W to 100 W. The units, in their rugged plastic housing are highly efficient, compact, reliable and can be installed in seconds.
MiniLine users are convinced by an excellent cost-benefit ratio and a high power density. So a 30 W device requires a space of only 22.5 mm on the DIN rail.
Choose the right unit for your requirements from 26 different MiniLine power supplies.
22.5 mm
wide are the smallest MiniLine units.
+70 °C
are no problem for MiniLine power supplies.
130 g
is the weight of the lightest MiniLine units.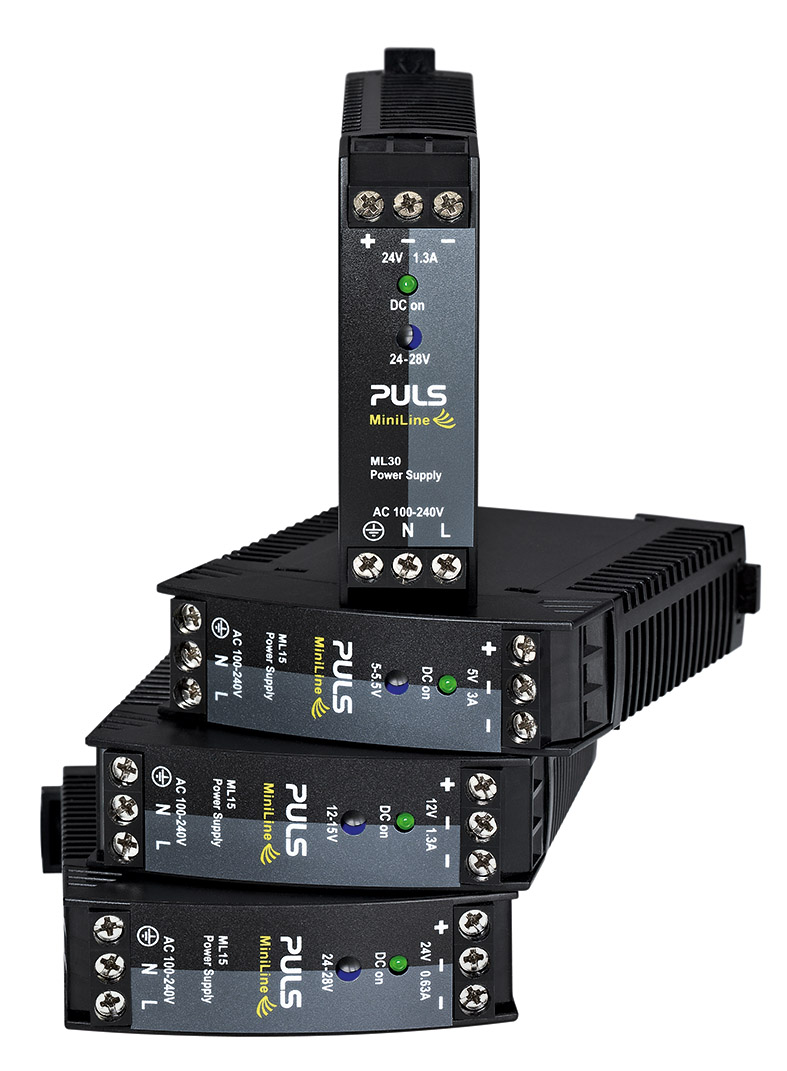 Efficient.


Technical features.
Those 5-48 V power supplies, with 1- or 2-phase input and an output of 15-100 W, are useful for the decentralised supply of small loads.
Various versions with application-specific features (e.g. DC wide-range input, spring-clamp terminals, conformal coating, etc.) are available from stock.
Robust.


Integrated reliability.
Trouble-free operation is guaranteed by the robust plastic housing, the vibration-resistant terminals, the transient filtered input with an overload and short circuit protected output.
A three year warranty is provided for a long service life and all units have above-average MTBF values.
Mini.


Developed for flexibility.
All units are suitable for use in industrial as well as office and residential areas. The comprehensive approval package allows for trouble-free, universal use.
All units bear the UL mark and many units are additionally approved to GL, ABS, NEC Class 2 or Class 1 Div 2.