DIN rail power supplies with conformal coating
PULS DIN rail power supplies with conformally coated PCBs secure maximum reliability and system availability in tough environmental conditions.
---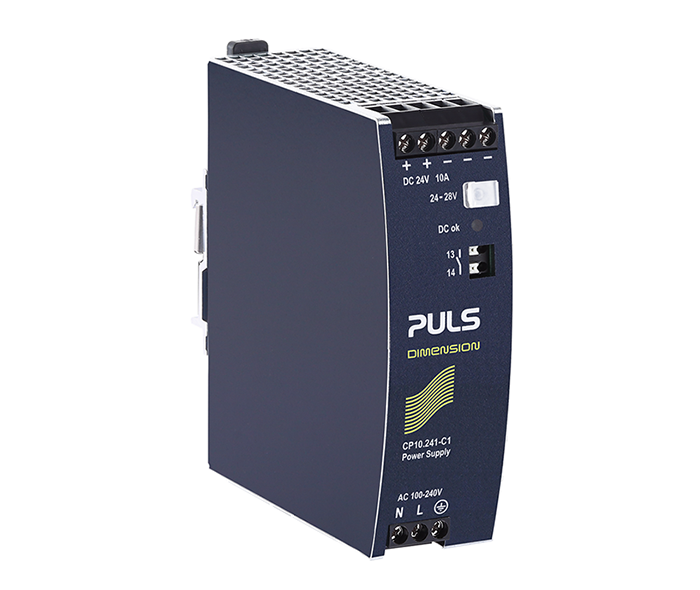 Robust power solutions for tough conditions
Power supplies with conformal coating maintain system reliability
PULS DIN rail power supplies are inherently robust. They deliver high efficiency, reliability and long service lifetime – even under challenging ambient conditions.
However, tough ambient conditions such as high levels of humidity or condensation or high concentrations of conductive particles in the environment, e.g. the attraction of dust particles due to electrostatic charge, can diminish these properties.
To ensure long-term reliability of a system under such conditions, power supplies with conformally coated PCBs are recommended.
Improve your system availability
Typical applications for power supplies with conformal coating

Subtropical regions
Constant humidity in conjunction with high temperatures

Agricultural operations
Aggressive air conditions or insect infestations: Cowsheds, silos, etc.

Protected outdoor areas
Damp or condensation: E.g. lighting, advertising, scoreboards

Paper producing and paper processing
High dust and ESD exposure

Railway and construction vehicles
Permanent vibration loads and fast-changing temperatures

Systems with mechanical fans
Increased particle deposits
Perfect results and highest quality
Precise conformal coating method
PULS uses a special coating method based on a selective coating with a protective liquid film, to give users the perfect end result. This coating method is different from the traditional spray or dip technologies.
Compared to these traditional methods, selective coating is far more precise and delivers faultless results with a constant level of quality. The protective coating is applied as a thin layer of film.
This eliminates any air pockets, which can occur with the wet spray method. Selective coating also prevents droplet formation which may result in uneven layers when using dip coating.
PULS stores the exact coating process for each product digitally. The programming controls the targeted application of the coating on the defined PCB areas, leaving out components that do not need to be coated.
It also guarantees that the thickness of the coating layer remains uniform. In addition, no masking is required to cover the components for this process.
This production technology means that users benefit from the highest quality protective coatings. The inherently reliable power supplies are ideally equipped for use in challenging environmental conditions for electronics.