Power supplies with EtherCAT
Experience the power of real-time application data provided by PULS power supplies with EtherCAT interface.
240 W or 480 W


DIN rail power supplies with EtherCAT
Input: AC 100-240 V, DC 110-150 V
Output: 24 V, 10 A or 20 A; 48 V, 10 A
2 x RJ45 EtherCAT ports
IP20
Coming soon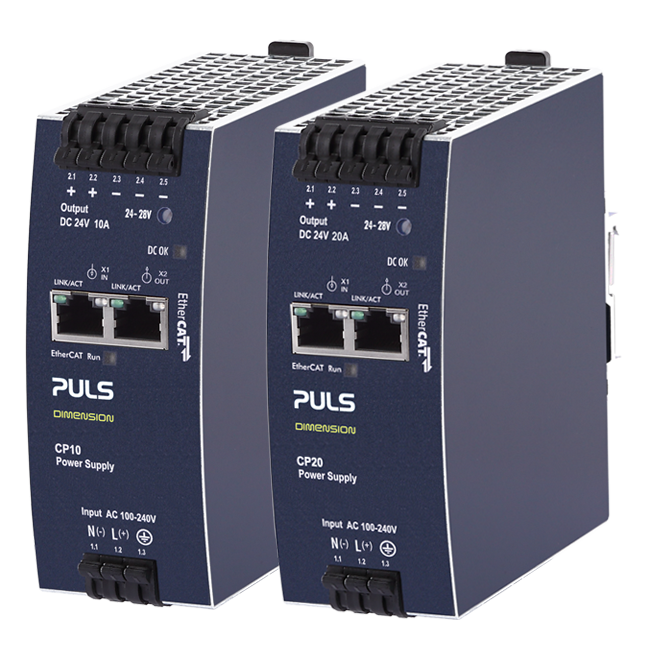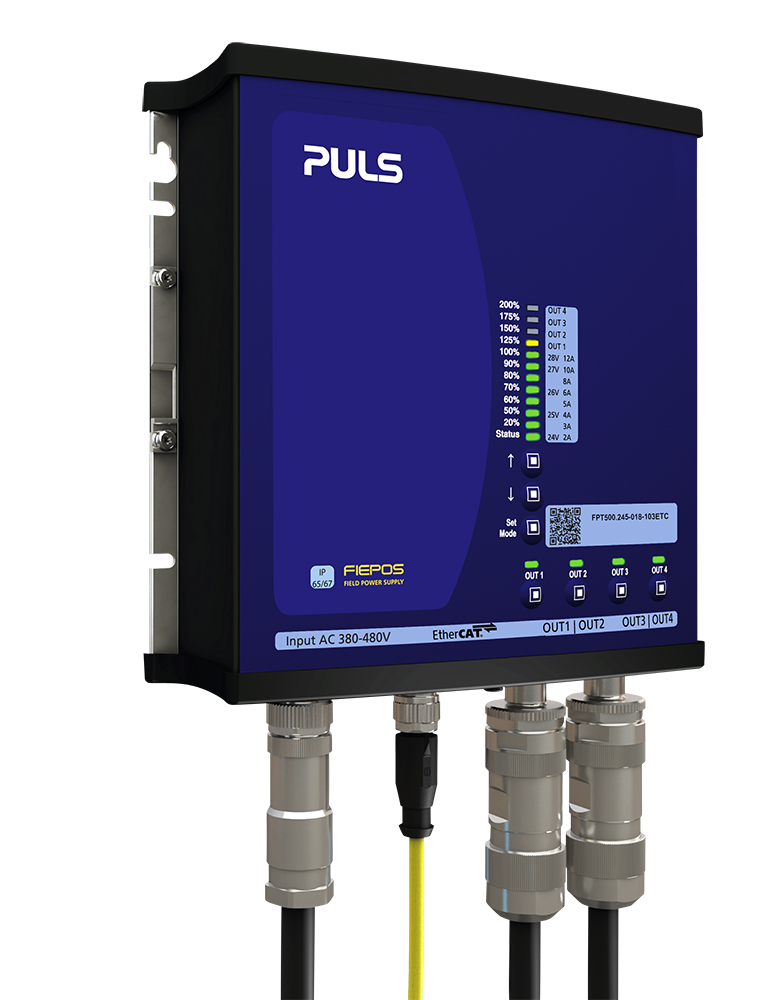 600 W


Field Power Supply with EtherCAT
Input: AC 380 - 480 V
Output: 24 V, 25 A
4 eFused outputs
M8 A-Coded
IP65/67
Coming soon
Easy. Efficient. EtherCAT.


Application data in real-time.
PULS power supplies with integrated EtherCAT ports can be directly connected to EtherCAT controllers – without the need for additional gateways, providing easy and rapid access to all application data and power supply functions. The real-time capabilities and high-speed transmission of EtherCAT is ideal for maintenance, logging and remote control in large-scale systems.
The power supply data can also be used within real-time control loops. Based on the data, drives or other high-energy users can be controlled in an optimal way to keep the dynamic power needs within the capabilities of the power supply system. This enables improved system efficiency as power supplies can be used at the optimal operating point.
Your benefits.


At a glance.

Optimise
your system
Use real application data to improve the utilisation of your system.

Avoid
costly downtimes
Implement preventative maintenance and fix errors before the occur.

Increase
overall efficiency
Reduce energy costs and speed up fault analysis and troubleshooting.
Data potentials.


Use cases.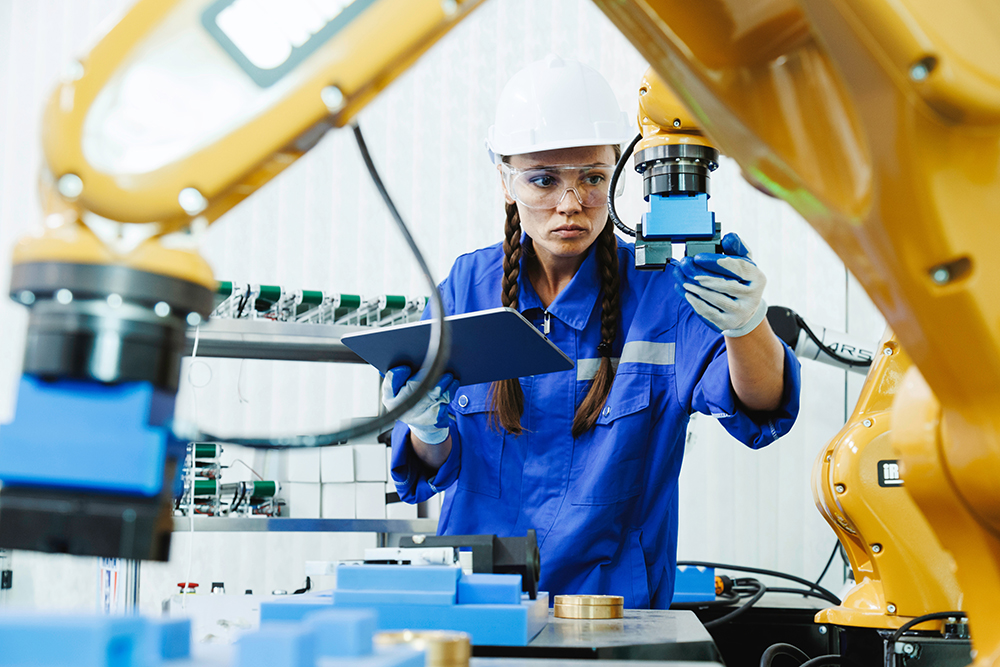 Full control of any machine
Smart power supplies with EtherCAT can immediately provide alerts or error messages in case of critical power supply scenarios such as phase failures or transients on the AC-side. This is especially interesting for systems affected by bad AC grid conditions.
In addition, the DC-side can be monitored throughout operation – providing in-time alerts on e.g. power dips or current overloads. This allows a timely reaction by reducing power demands or even entering a safe system status.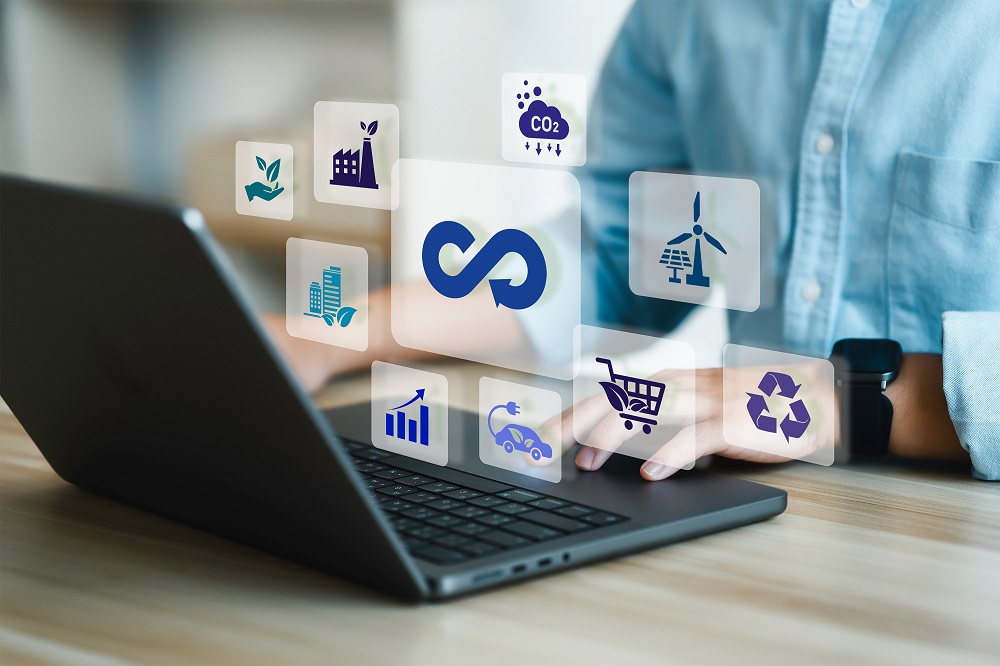 Achieve higher energy efficiency and sustainability
Measurement data from AC mains and DC output enables you to monitor and optimize energy consumption. The data provided by power supplies with EtherCAT allow you to reduce operating costs and aligns with sustainability goals, demonstrating commitment to energy efficiency and environmental responsibility.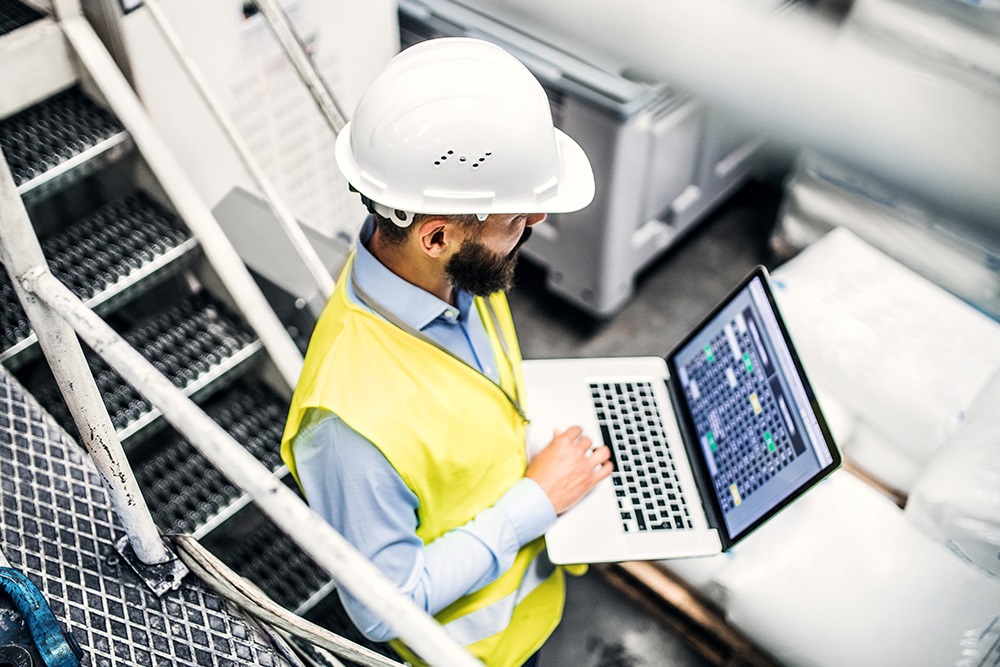 Enable predictive maintenance
Accessing device and system health data, coming from power supplies with EtherCAT, remotely or on-site allows you to implement predictive maintenance strategies. By monitoring and identifying potential issues before they lead to machine failures, you can reduce unplanned downtime, extend the lifespan of your equipment, and save on maintenance costs.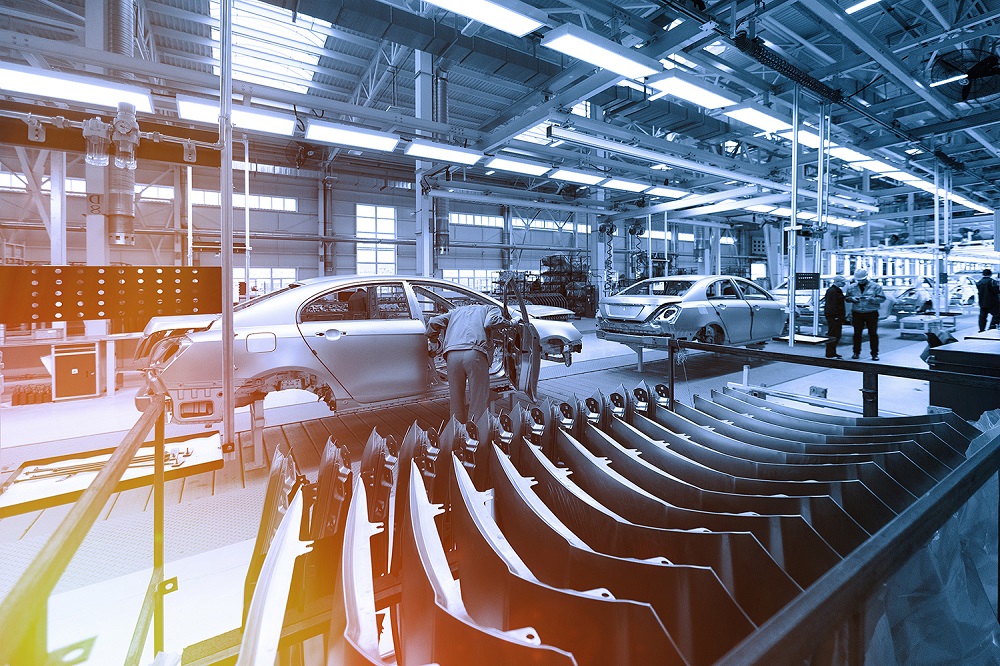 Enhance productivity
With the real-time data from power supplies with EtherCAT at your fingertips, you can fine-tune machine tool parameters for optimal performance. This leads to increased productivity, improved product quality, and reduced waste, ultimately benefiting your customers by delivering better results due to the consistent performance and minimal disruptions.
Integration. Quick and easy.


Comprehensive documentation.

PULS offers all the required documentation and tools to integrate our smart power supplies with EtherCAT into your automation network, enabling direct access to the device data from the PLC or embedded controller.
This includes extensive documentation – from datasheets, data- and interface-description to quickstart guides, enabling a quick and easy integration even for users with little experience. In addition, PULS also provides the relevant electronic data files like IODD for IO Link or ESI files for EtherCAT.
As part of our quick-start quides, PULS also provides sample configurations and sample programs for selected PLCs and control tools.
Deep-dive into application data.


Data overview.
PULS power supplies with EtherCAT interface provide an extensive set of helpful application data.
Device information
Static
Vendor ID
Product Name
Serial number
HW and SW version
Realtime
Device status
Comm. reliability status
Stress level
Remaining lifetime
Internal temperature
Recorded
Total operating hours
Internal temperature max .
Uptime since last turn-on
Turn-on counter
Input parameters
Realtime
Input voltage R.M.S. (100 mV)
Recorded
Output parameters
Realtime
Output current (100 mA)
Output voltage (100 mV)
E-fuse current per channel (100 mA)*
E-fuse state p. ch. (on/off/tripped)*
Recorded
E-fuse startup counter p. ch.*
E-fuse overcurrent counter p. ch.*
Troubleshooting
Events
Total output current warning
E-fuse output current warning p. ch.*
E-fuse tripping cause p. ch.*
DC-output voltage warning
Bonus Power active
Overtemperature warnings
Overload warning
Input voltage out of limits
Limited remaining lifetime
Changes via local UI
Remote functions
On / off (of each channel*)
Remote device configuration
(Vout, tripping* and alarm limits,
PSU output current warning,
local UI, ...)
*only for FIEPOS field power supplies with integrated e-fuses.
Use your power supply data the right way.


Get help from our PULS Application Center.
Raw data is worthless if it is not interpreted correctly and concrete recommendations for action are derived from it. Due to the amount of different data available in a system, this step can become complicated.
Our PULS Application Center (PAC) already has decades of experience evaluating and interpreting power supply and application data. This know-how is available to you at any time. Please feel free to contact our application consultants.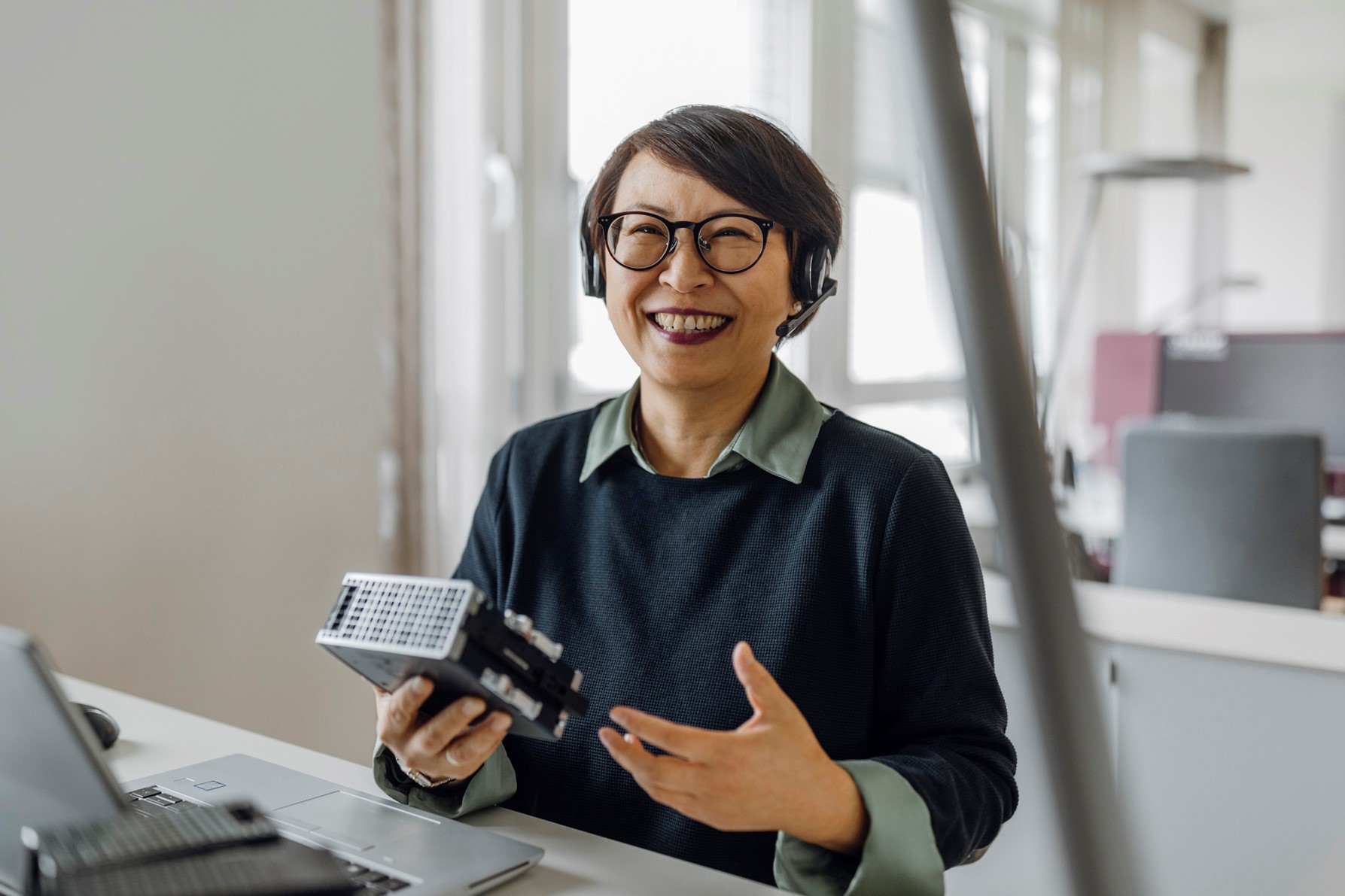 IO-Link. PULSbus. Integrated HMI.


Further smart communication options.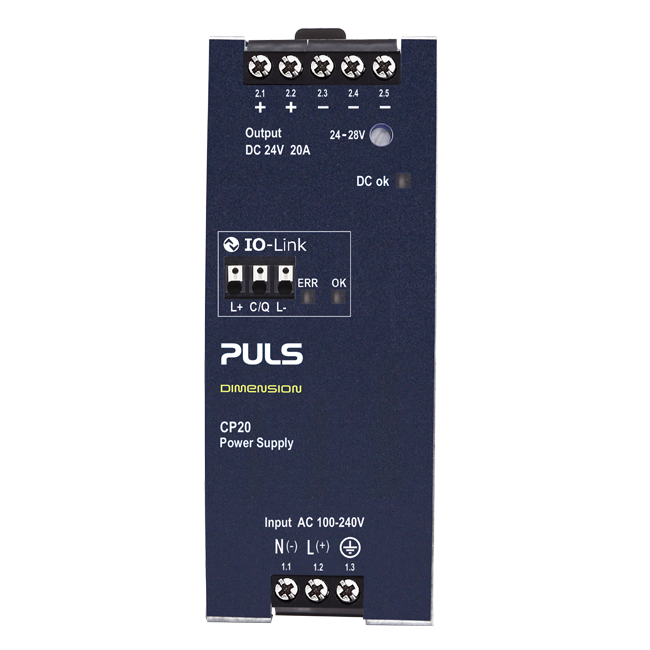 Smart and independent


IO-Link
IO-Link is used in many machines and can be integrated into various fieldbus networks using IO-Link masters acting as gateways.
PULS provides a range of power supplies with IO-Link interface that allow remote configuration, e.g. output voltage or efuse settings, remote
diagnostics and control.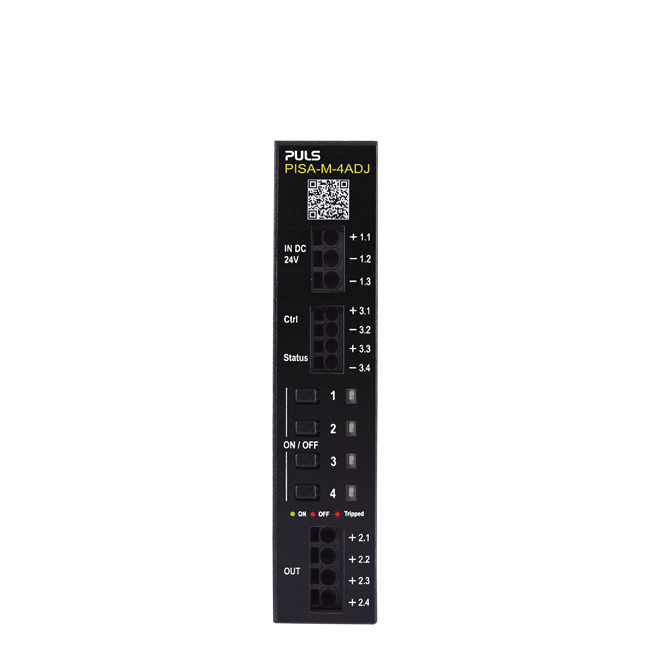 Versatile and robust
PULSbus
PULSbus is a communication link to access to all relevant data of our PISA-M Electronic Circuit Breakers.
This includes voltages, currents, status of the different channels as well as a simple and fast way to configure and even control the PISA-M devices. The PULSbus can be used with basically any control system.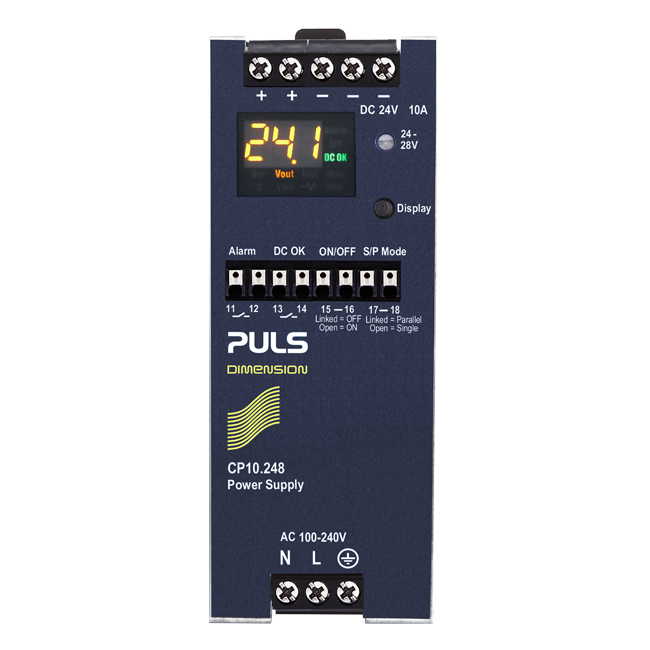 Local und beneficial
Integrated HMI
Many power supply and supplementary units from PULS are available with an integrated HMI – ranging from simple LED-bars indicating voltages, current settings of e-fuses and output loads to the unique built-in Power Supply Condition Display (PSCD) in the CP10.248 and CP20.248 .
This makes direct monitoring and analysing any application possible.