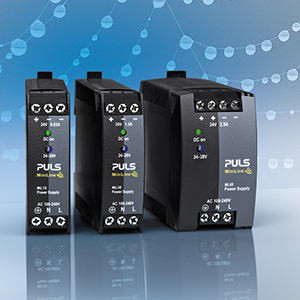 MiniLine
The MiniLine family covers DIN-rail power supplies for low and medium power range from 15W to 100W. The units, in their rugged plastic housing are highly efficient, compact, reliable and can be installed in seconds.
MiniLine users are convinced by an excellent cost-benefit ratio and a high power density. So a 30W device requires a space of only 22.5mm on the DIN-rail.
Choose the right unit for your requirements from a wide range of MiniLine power supplies .