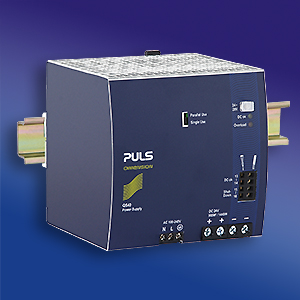 DIMENSIONS Q series
The DIMENSION Q series stands for best-in-class 1-phase and 3-phase DIN rail power supplies with 80 W to 960 W output power. These high-end power supplies are characterized by their compact housings, very long lifetime and high reliability.
All Q series power supplies feature 50 % BonusPower, which support the starting of heavy loads such as DC-motors or capacitive loads. The excellent efficiency values (e.g. QT40.241, up to 95.3 %) mean lower power losses in form of heat.
High immunity to transients and power surges as well as low electromagnetic emission makes usage in nearly every environment possible.