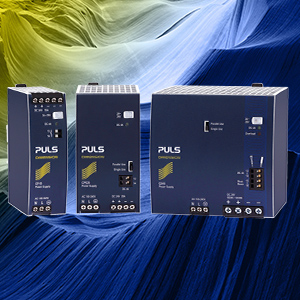 DIMENSION
DIMENSION power supplies come with the highest functionality to ensure an efficient and reliable power solution for almost any application. The devices feature power reserves of 20% or 50%, active PFC, a wide temperature range and an international approval package by default. In addition these robust power supplies achieve peak efficiencies of up to 95.6%, which enables a very compact design, high reliability and long service life.
In combination with the matching PULS supplementary units, e.g. DC-UPS , redundancy , buffer and protection modules , you can increase the availability of your systems or machines even further.
Learn more about the DIMENSION power supplies .